What was the best part of your day today? I would have that question asked almost every day during my pilot training in Seattle and invariably I would answer: "To fly". On one day or another I would not be able to fly and I would have to come up with an answer, like "The clouds". Then she would ask me, to tell her more about them. I was not sure if she wanted to know if they were Altostratus or Stratocumulus clouds, but in my innocence that's what I would answer and explain it with all the details. She would listen carefully and absorb all I had to say, but then she would forget because she had "early onset" Alzheimer's disease.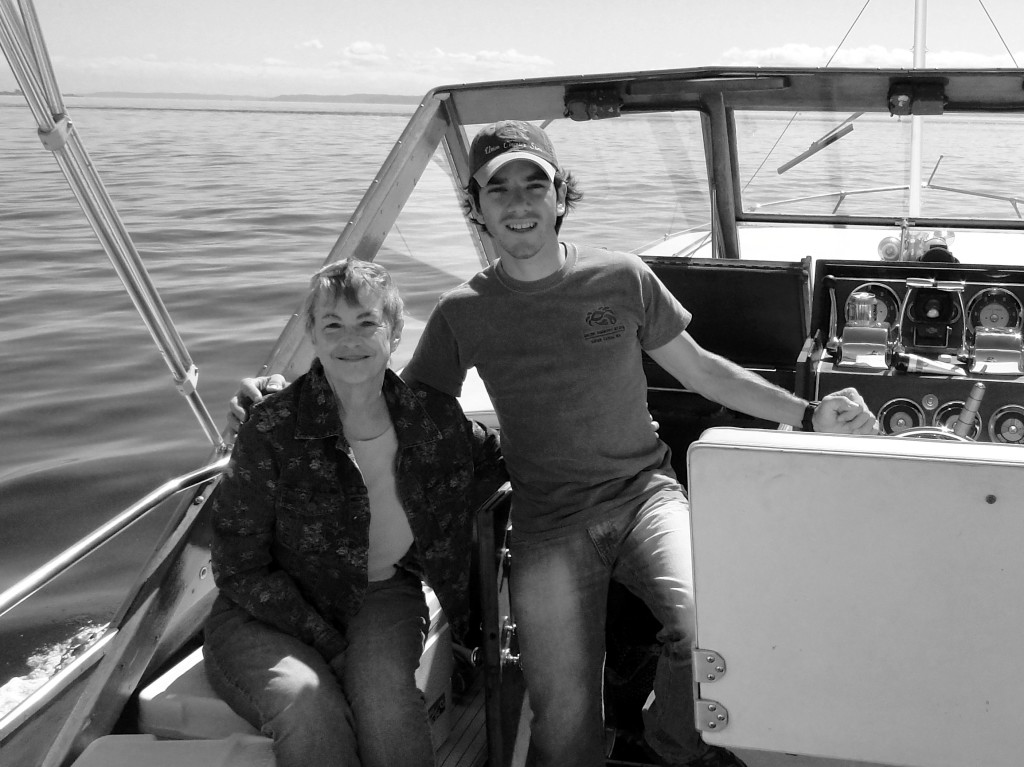 With the passing of the days she would ask me that same question with more frequency , maybe two, three or more times a day. I would not mind having to answer the same again and again. In this way, I was practicing my English and constantly being corrected. Her name was Barb and she was an English teacher and because of that the last ability the disease took from her was her speech, and also her appreciation for life. One could say that when death is near it forces us to change some values, but I could tell that her "positiveness" was inherent to her spirit not to her state.
I got to know Barb about the same time that she was diagnosed, about five years ago, when doctors were saying she had about five more years to live. During these hard "times", she and her husband not only welcomed me to their house but made me feel truly part of the family. The fast connection I had with her is something hard to explain and I have to admit I have tears in my eyes when I write these lines and every time I think about it. It felt like we reconnected after having been separated for a long time and then we had a new time frame to enjoy ourselves before she had to go again. Her favorite question would hammer in my head many times a day even when we were distant and that has had a huge impact on my life. At a young age when I used to day-dream a lot, I would learn that the most important day of our life is not in the future nor in the past. It is today; where/who/how we are right now. Being conscious of the present day without any masks, ghosts of the past, or the fears of the future can be a challenge to achieve, but it's also a gift and Barb knew that. That's where her constant smile came from, even knowing about her disease.
I was never able to take Barb flying, but I think constantly about her when I do. She was such a big part in my challenges learning to fly, improving my English, and then flying a little airplane for more than 100 hours from Canada to Brazil that I decided to have her initials in the Brazilian registration number after the airplane export process was done. The airplane was grounded for more than half a year waiting for an authorization to fly for the first time with it's new call sign. Barb passed away on the 25th of July/2013. On the very next day the authorization was released and my friend, Karol, flying the airplane took off after hearing from the tower: PP-BLJ (Barb Louise Johnson) clear for take off.
She is now free, limitless, and now that she is gone I still can hear her asking me her favorite question, and she knows, wherever she is right now, that my answer is the memory of her asking me: "What was the best part of your day?"
Here is the video where I fly alone the last lag of the 101-hour flight from Seattle, WA to Belo Horizonte, Brazil. You can see at the end pictures of the airplane with it's new registration number (PP-BLJ Barb Louis Johnson):